Axsel Management Int.
Corporate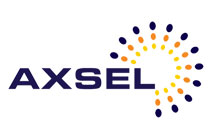 Link: www.axsel.com.my
Client: Axsel Management International Sdn Bhd
Axsel Management International Sdn Bhd is a HRDF Certified Class A Training Provider and was incorporated for the purpose of conducting quality Human Capital Development programs in contribution towards Self Development and Nation Building.
Experienced trainers and educationists who have successfully taken up administrative and management roles in various reputable higher private education institutions for the past 20 years, provide the vision for the company while a young, dynamic and enthuthiastic team executes the companies mission.
We are dedicated to develop high performance individuals and organizations to achieve higher growth while meeting the aspirations and challenges towards Self Development and ultimately Nation Building.
At Axsel, we are committed to enhance client's resources and potentials through innovative, strategic, research driven and value added consulting and training & development.
Project Details:
Responsive & Mobile Ready!!! This design has a fully responsive layout. It fits perfectly on various displays and resolutions from regular desktop screens to tablets,iPads, iPhones and small mobile devices. The website offers two responsive menus, additionally you have the option to assign a different logo to be used for the mobile version of the site and more. A note for those who do not require responsive layout, it is optional so they can disable it if they wish to.
Custom Posts
Custom  Category
Google Map Integration
Portfolio Section
Blog Section