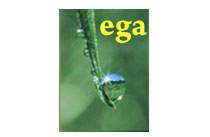 Link: www.ega.com.my
Client: EGA Recycling Sdn Bhd
EGA Recycling Sdn. Bhd. is an advanced recycling management company established and structured to provide disticntive and exceptional waste management services to its industrial clients.
Its objective is to develop technology, improve technological competitiveness an create new business opportunities i waste management and recycling. EGA Recycling Sdn. Bhd. has special focus on increasing recycling.
EGA Recycling is an international company that is continually expanding its core metal recycling activities while developing an inovative recycling services and solution businesses.
Project Details:
Content Management System
Image Gallery
Dynamic Slider
Social Media Integration