Macro Global Technologies
Corporate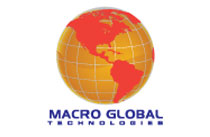 Link: www.macroglobal.com.my
Client: Macro Global Technologies Sdn Bhd
Welcome to Macro Global Technologies Sdn Bhd, a one-stop solution provider to higher education learning resources.
With a wide network of associates and partners from both local and international arena, we are well positioned to provide a comprehensive and integrated academic as well as technology related solution to higher education institutions such as universities and colleges in Malaysia and beyond.
Macro Global Technologies through its industry partners and presence in US, South Africa, India and Malaysia has publishing arrangements with leading institutions Internationally. We endeavor to excel and be the best in the content development field and this is demonstrated by our forward thinking and knowledge on the industry needs by producing multimedia content such as virtual lectures, presentation materials and transcription of some of the best minds in the corporate world.
Project Details:
Ultra responsive, retina-ready design with a very intuitive to use layout.
Many awesome features such as Banner Sliders, Google fonts, plenty of customization options, tons of useful shortcodes, pre-configured page layouts & much more.
Fully Responsive. The website design is fully responsive. This means it will fit your large desktop screen, all the way down to your iPhone – and of course any Tablet or iPad in between. It looks beautiful on any device! It is completely optimized for your touchable and mobile device – Touch gestures even work on the sliders and shortcodes.
Ultra Sharp Retina Graphics which looks beautiful on Retina-Displays (and of course any Tablet, iPhone, iPad, Mac & PC).