The Malaysian Times
Agency, News Publishing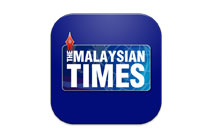 Link: www.themalaysiantimes.com.my
Client: The Malaysian Times Sdn Bhd
'The Malaysian Times' (TMT)is a news portal which aims to offer alternative views and  journalistic approach to Malaysia's political issues as the nation braces itself for the crucial 13th General Elections which will determine the future of our beloved country.
TMT was launched on the 5 of March 2012 and is run by a team of experienced journalists, political analysts and writers. Our news are also sourced from Bernama, Reuters and European Photo Agency.
Project Features:
Advanced publishing portal with many options such as retina ready,  advertisements,special tablet and mobile features and settings.
Very flexible with multiple layouts and automatic thumbnail generator.
Useful and powerful features to easily create advertisements, related news thumbnails, social media sharing to Facebook, Twitter, Linkedin, Google+ and more.
Easy publishing as all you have to do is just add posts. They will be automatically pulled and placed where set.
Social Media Integration where all the posts are automatically posted to Facebook and Twitter profiles.
Server Management: Complete security implementation with Intrusion Detection System (IDS) and DDOS protection in a managed hosting environment with top grade Firewall, Load Balancer, Hardware RAID and SAN storage.